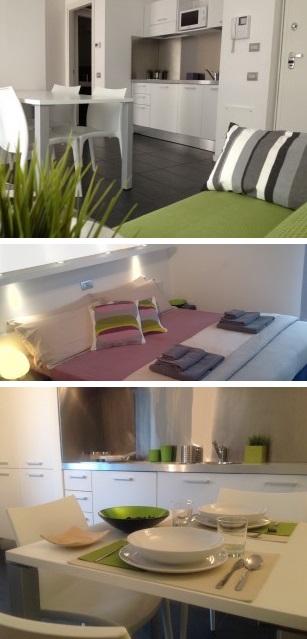 Send your request by filling out the form below. 
Sending an email is essential because it is accepted the reservation request.
You will be quickly contacted by us and informed about the availability of the chosen period. Once we receive confirmation of availability you will need to complete the booking by paying a deposit.
Booking Milan Residence
General Information:
RECEPTION
The reception is open at the following times: Monday – Friday from 9.00 am to 12.30 pm and from 15.00 to 18.00.
On Saturdays and Sundays the reception is open by appointment, until 10.00 am unless otherwise agreed.
During the stay the staff welcome your inquiries preferably via e-mail. Please do not hesitate to contact us whit email to make this special needs or malfunctions and failures.
ARRIVALS

AND DEPARTURES
The day of arrival the rooms are available from 15:00 but you can leave your bags in our store if the room is not ready yet.
On the day of departure we kindly ask you to vacate your room by 10:00 am, but if you want to linger still in Milan you can leave your bags in the store.
If you would like information on the equipment of the apartments APARTMENTS see, WHAT YOU FIND.