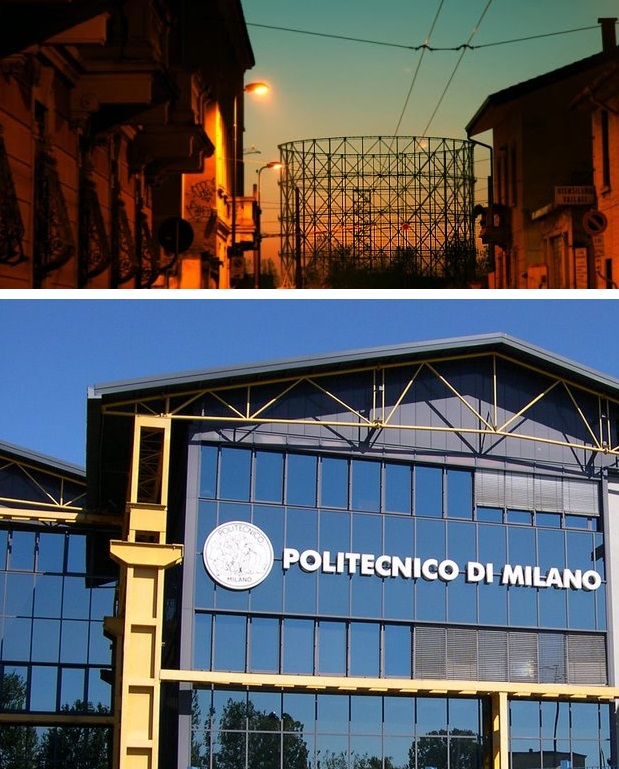 Bovisa is a district of Milan , is part of zone 9 . The district takes its name from Cascina Bovisa around which he built a farming village that was later incorporated into the city in the early 900 .
The city district was distinguished as industrial development zone until the second half of the twentieth century. The dismantling of many industries operating in the area had led to a stalemate bovisa . In recent decades, the presence of the Polytechnic and the Institute of Pharmaceutical Research Mario Negri have contributed to the revival of the neighborhood .
The Polytechnic releases academic degree , master's degree ( MSc former ) and PhD and is home to several courses of PhD and master's degrees .
The current model is that of the Schools , 6 in all, more akin to the work of the departments :
    

School of Architecture

    

School of Architecture

    

School of Design

    

School of Civil, Environmental and Territorial

    

School of Industrial and Information Engineering

    

School of Architectural Engineering
Residence Milan CHS makes your stay pleasant and economical near the Polytechnic University of Milan-Bovisa, giving you the opportunity of a logistics base for organizing your tasks efficiently, thus optimizing your time and better plan your appointments in the university. Discover Our facilities and numerous special offers, dedicated to the Polytechnic University of Milan-Bovisa, contact us to know the proposal more 'closer to your needs.