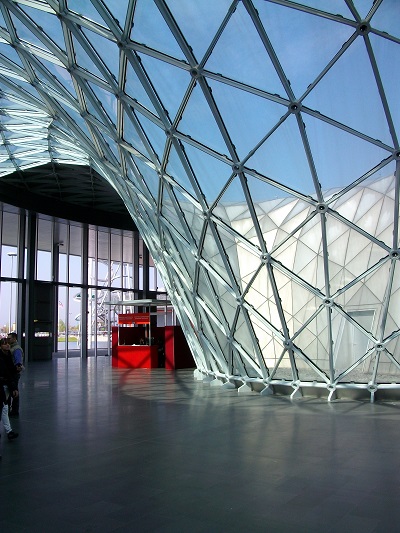 Fiera Milano exhibition offers exhibitors a colon : Milan and FieraMilanocity
Fiera Milano
The exhibitions in Milan larger and more complex logistics have been moved to the new Milan Fiera Milano fieramilanocity , which provides businesses and visitors under optimal conditions. Fiera Milano exhibition center is one of the most modern , functional and extensive in the world, with its three hundred and forty thousand square meters covered and sixty thousand square meters outdoors.
The revenue for the public are :
East Gate , arrival Red Line subway stop ( Rho Fiera Milano )
West Gate , near the multi-storey car parks
South Gate , the entrance to the Convention Center, the Service Center and the offices of Fiera Milano
Fiera Milano City
Here are held exposures that are characterized by a close relationship with Milan city , particularly those open to the public or have a particular need (eg fashion ) maintain the historic home town of fieramilanocity.
The headquarters and ' placed in the Portello area , in the north- west of the city of Milan. The center is served by the Lotto stop of line 1 of the Milan subway and bus lines from S Milano Domodossola.
Residence Milan CHS makes your stay pleasant and economical in the vicinity of the fair , giving you the opportunity to organize a logistics base for your visit to the fair at best, failing to optimize your time and better plan your appointments with exhibitors / customers.
Discover Our Facilities Business and numerous special offers, dedicated to the Milan Fair, please contact us to know the proposal more ' closer to your needs .