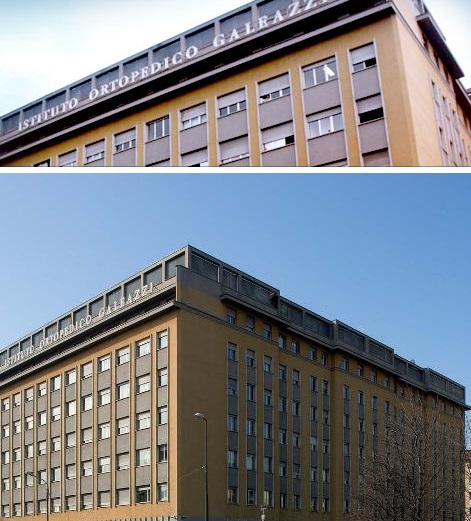 Affori is the "quiet Milan", the cozy suburbs that will make you forget the agitation . The atmosphere is Milan, but without the anxiety and sometimes mindless frenzy of certain streets.
Affori was formerly a separate municipality , then it became a district of Milan, in zone 9 . Its center is developed adjacent to the church of Santa Giustina and the Villa Litta , once the summer residence of Auditors Litta – Modignani , which now houses a library , a cultural center and offices .
The hospital GALEAZZI , and ' Affori included in the district and very close to the residence milan CHS . Its structure s ' strives to be a center of excellence with regard to basic research , clinical research and pre- clinical orthopedics.
Consisting of 36 units Functional analysis and ascertainment of specialist care , 14 modern operating rooms, 3 of which are dedicated to medical consultation , sophisticated diagnostic technologies , an ER -oriented orthopedist, an industry self- transfusion with emotional recovery , therapy intensive Observation 2 areas Anestesiologica post-surgical area and Observation Clinic for critically ill patients pluripatologici , a laboratory for the study of mobility , new research laboratories and an important educational center integrates all the requirements for the orthopedic industry .
CHS residence Milan , appears to be the closest accommodation (thirty meters ) to the Galeazzi hospital . The residence offers specific conventions for carers in care at the hospital Galeazzi , please contact us to learn about the specific benefits of the institute devoted to carers of patients .